Fridays were already the best day of the week, and now you'll have a Friday Primer to usher in the weekend as part of our new M-W-F distribution cycle. Cheers. 
THE PRIMER:
Happy Halloween, Primer readers. It's shaping up to be a great weekend on the football field, the baseball diamond, and the rugby pitch. Three things to know:
College Football Gameday is at Temple on Saturday, because Temple is good this season. Who knew?

With the Royals leading the Mets 2-0, baseball's World Series heads to New York for three games this weekend.

The Rugby World Cup Final features the sport's most iconic matchup, New Zealand vs. Australia.
---
ALL EYES ON THE AMERICAN
–
–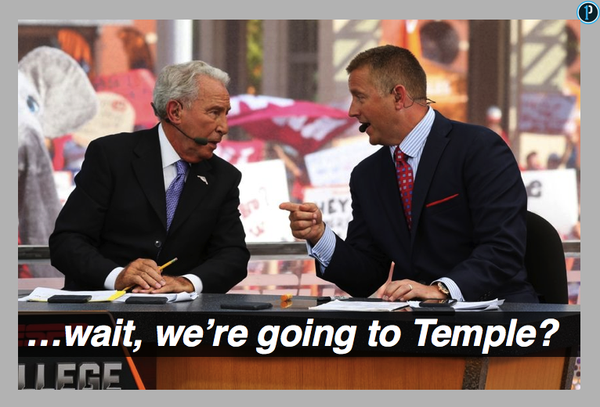 –
American Athletic Conference surging
#21 Temple is one of three undefeated, ranked teams in the American Athletic Conference, along with #16 Memphis and #18 Houston. In case you're about to google 'American Conference,' it's 3 years old and comprised primarily of legacy Big East and Conference USA teams. 
Undefeated but not on top
Memphis turned heads by thumping #19 Ole Miss two weeks ago. Nevertheless, it's unlikely that an undefeated American team would surpass major-conference teams and crack the College Football Playoff's top 4.  #9 Notre Dame is favored by 9.5 points over upstart Temple, and the Owls will need some Halloween magic to go along with Philadelphia's newfound support to pull off the upset on Saturday night.
---
METS RETURN TO NEW YORK WITH BACKS AGAINST THE WALL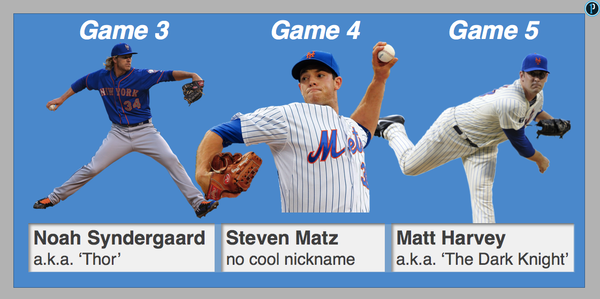 –
Royals will not miss
This World Series was characterized as a battle between New York Mets pitchers throwing heat and Kansas City Royals batters refusing to strike out. The narrative holds. During Kansas City's two wins, Mets starting pitchers threw 84 fastballs; the Royals swung and missed at just 2 of them. 
Don't count out the Mets
All three games this weekend are in New York City, and the Series could turn if the Mets powerful pitching comes alive. New York fans still believe: at Primer press time, the cheapest standing room only ticket on Stubhub for Game 3 was $549. 
---
EYES OF THE WORLD ON THE 'ALL BLACKS'
–
–
New Zealand looks to continue dominant reign
For all the great U.S. sporting events this weekend, the Rugby World Cup Final will be the most-viewed event worldwide. New Zealand, nicknamed the 'All Blacks', is favored to win vs. fierce rival Australia.  How dominant is New Zealand? Their all-time record vs. the Aussies, the world's 2nd-best team, is 105-42. 
Tune in for the Haka
New Zealand has the most dramatic pre-game routine in sports, and it's worth flicking on NBC on Saturday at noon ET to see it. The All Blacks line up in front of the opposing squad to perform the Haka. It's equal parts ancestral war cry, dance, and intimidation tactic. This video shows the rendition before the 2011 World Cup title game — doesn't exactly make you want to mess with those guys. 
–
---
QUICK HITS FROM AROUND SPORTS
NFL: UNDEFEATED SHOWDOWN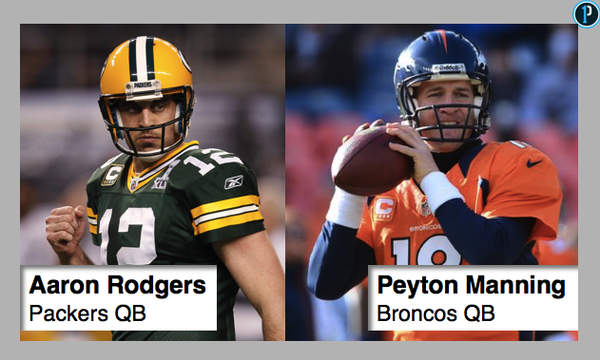 Clash of 6-0 powers: The Green Bay Packers visit the Denver Broncos on Sunday Night Football for the first matchup of 6-0 teams since 1973. Vegas likes the Pack to win the battle and the war: Green Bay is favored in the game by 3, and has better Super Bowl championship odds (3.5/1 compared to 15/1 for Denver). 
Patriots keep rolling: The only team with better odds to win the Super Bowl than Green Bay is the New England Patriots (2.6/1). The Patriots remained undefeated on Thursday night with a

36-7 throttling

of the Miami Dolphins (3-4). 
Injured Fantasy stars return: Fans and fantasy owners are pleased that Dallas Cowboys WR Dez Bryant and Pittsburgh Steelers QB Ben Roethlisberger are set to return from injuries this weekend. 
–
COLLEGE FOOTBALL: CONFERENCE CLASHES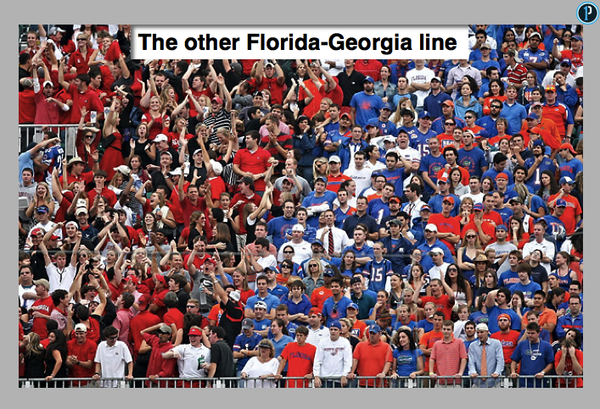 Halloween cocktail party: The annual matchup in Jacksonville used to be marketed as the World's Largest Cocktail Party, until everyone partied too hard, and they removed the moniker to deter binge drinking. This year's clash should have fans extra riledup, as the winner will likely play for the SEC Championship game. #11 Florida is favored by 3 over Georgia, and you can find the game at 3:30pm ET on CBS. 
Tar Heels rising: North Carolina was only one major-conference team with one loss that was unranked this week. That'll be fixed next week after the Heels

beat #23 Pittsburgh 26-19

on the road last night. A showdown with #22 Duke next weekend may determine who plays in the ACC title game, which feels like a sentence borrowed from basketball season.
ONE-HIT WONDERS
Drones banned at most major ski resorts
The estimated 1 million drones sold this holiday season will not be hitting the slopes, so your pizza-wipeout combo can stay private. The preeminent trade association for ski resorts plans to ban unauthorized drone use. 
NCAA survey shows lacrosse substance abuse
Takeaways from the NCAA substance abuse survey, which actually showed substance abuse declining since 2009: Lacrosse players are first or second in every drug category, including 3x more likely to use cocaine. Nearly half of baseball players dip. >10% of players in every sport use marijuana. Whoa!
NBA player injured by police tells his story
Atlanta Hawks forward Thabo Sefolosha recounted the night his leg was broken by police in an incident outside of a New York nightclub. It's a strange story. Cops were aggressively clearing the club after a stabbing and Sefolosha called one of them a midget, which may have led to the officers' use of excess force. 
---
PRIMER NUGGET
Happy Halloween!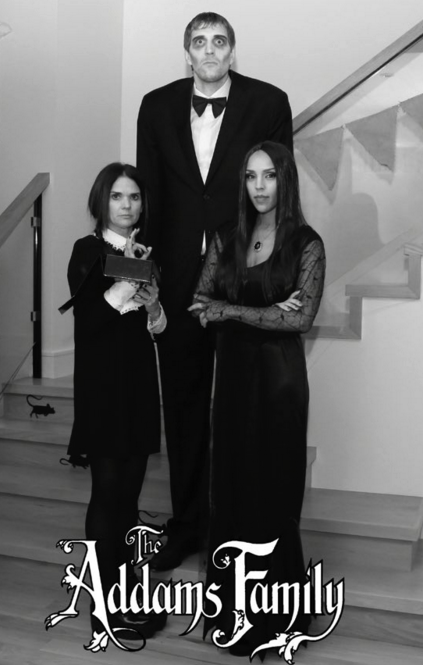 That's Dallas Mavericks legend Dirk Nowitzki as a (very tall) Lurch from the Adams Family. We also enjoyed this Wall St. Journal article on the best sports Halloween costumes for kids.  If you see any great sports costumes tomorrow, tweet 'em at us!