THE PRIMER:
Hope you enjoyed the extra hour of sleep after a fun holiday weekend.  We've got your back on the sports that went down while you were enjoying Pumpkin Ales. Three things to know:
The Royals got World Series redemption in extra innings on Sunday night after the Mets blew a 9th-inning lead.
Duke football fans are justifiably livid after losing on a ridiculous play that should have been called back.
The Denver Broncos forced Aaron Rodgers into his worst-ever game and crushed the Green Bay Packers in the battle of 6-0 teams on Sunday Night Football.
---
KANSAS CITY WRESTS GAME 5, SERIES FROM NEW YORK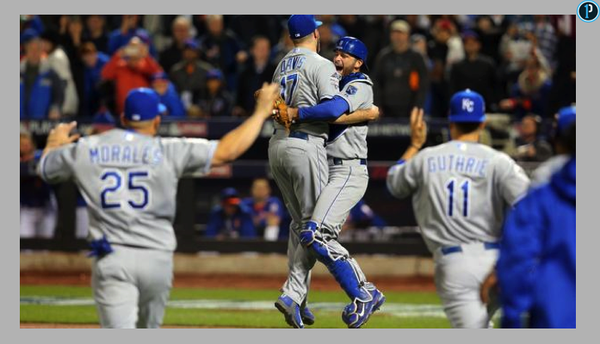 New York pitching gamble backfires

The Mets were up 2-0 and sent starting pitcher Matt Harvey out to pitch the 9th inning after he told manager Terry Collins there was "no way" he was coming out. Harvey gave up a quick run and was pulled from the game after just two hitters. True to their postseason form, the Royals tied it up in the 9th on Eric Hosmer's do-or-die base running gamble with two outs (see below). The game went to extra innings, and Kansas City scored 5 runs in the 12th to win 7-2.
–
–
A quest for redemption completed
The Royals lost the 2014 World Series in seven games, and the devastating feeling of falling short helped drive them all year. Kansas City became the first team since the 1961 New York Yankees to lose the World Series in seven games then win the following year. It was fitting that the man who made the final out of the last year's loss, catcher Salvador Perez, was named the 2015 World Series MVP.
---
MIAMI BEATS DUKE ON SHOCKING, INCORRECTLY-CALLED FINAL PLAY​​
8 laterals highlight another thrilling special teams ending
After Michigan St. and Georgia Tech the previous two weeks, Miami became the latest team to win on a special teams touchdown as time expired. After Duke scored two touchdowns in the final three minutes to pull ahead with 0:06 on the clock, Miami lateraled the ball 8 times on a ridiculous kickoff return touchdown that took 49 seconds to unfold. It's 
worth watching
. However…
–
–

–


The refs blew the call and the touchdown shouldn't have counted
The ACC officials who allowed the touchdown to stand after a 10-minute review process
have been suspended for 2 games
. They missed a Miami player's knee hitting the ground with the ball, an illegal block in the back by Miami, and a Miami player running on the field to celebrate at the end of the play. Duke coach David Cutcliffe called for the outcome to be reversed, but it will not. Chaos.
---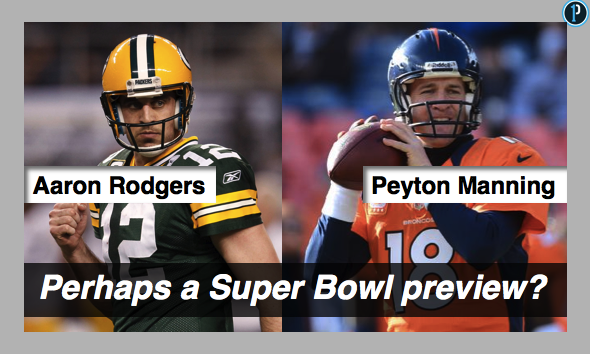 –


Rodgers held to career lows in loss

The fourth-ever battle of 6-0 NFL teams turned out to be one-sided. Peyton Manning and the Denver Broncos
handled the Green Bay Packers 29-10
. The 39-year-old Manning played his best game of the year, while Packers QB Aaron Rodgers threw for a career-low 77 yards. Score one for the old guy.
–
---
QUICK HITS FROM AROUND SPORTS
NFL

Brees, Manning set record for combined TD passes in shootout: New Orleans Saints QB Drew Brees tied an NFL record with 7 touchdown passes, and the Saints (4-4) eeked out a 52-49 win over the New York Giants (4-4) in the fourth-highest scoring game in NFL history. 3 of Giants QB Eli Manning's 6 TDs were to star wideout Odell Beckham Jr. OBJ's TD celebrations are a thing of beauty.
Three marquee stars suffer injuries: Pittsburgh Steelers RB Le'Veon Bell, Chicago Bears RB Matt Forte, and Baltimore Ravens WR Steve Smith could all miss the rest of the season. Smith, a legendary former Carolina Panther, has not said if tearing his achilles Sunday changes his plans to retire after this year.
Former #1 pick quarterbacks square off in Monday Night showdown: The Indianapolis Colts (3-4) and 2012 #1 overall NFL draft pick Andrew Luck take on the Carolina Panthers (6-0) and 2011 #1 Cam Newton. The Panthers are favored by 6.5.
–
COLLEGE FOOTBALL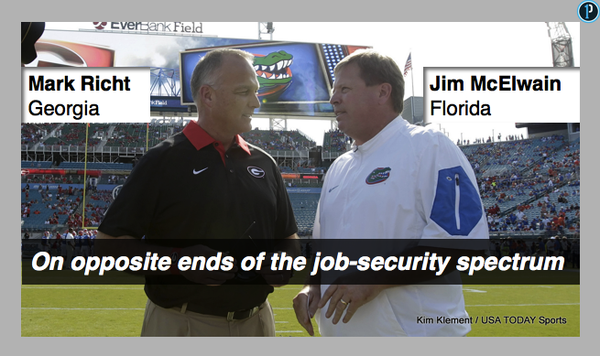 Gators embarrass Bulldogs, make Richt's seat hotter: #11 Florida thumped Georgia 27-3 on Saturday and will likely play for the SEC Championship in head coach Jim McElwain's first season. Meanwhile, Georgia hasn't scored a touchdown in two straight games and the loss may signal the end for head coach Mark Richt. He's 5-10 in his career vs. Florida.
Notre Dame outshines Temple on Gameday stage: Fighting to keep their College Football Playoff hopes alive, #9 Notre Dame scored to regain the lead in the final three minutes and won 24-20. #21 Temple fell to 5-101 all-time vs. ranked teams.
Starting Ohio St. QB suspended for driving impaired:

J.T. Barrett was arrested

during the Buckeyes' bye-week after he tried to avoid a DUI-checkpoint and then failed a breathalyzer. Barrett is suspended for the Nov. 7 game vs. Minnesota, who nearly beat Michigan this weekend. Backup QB Cardale Jones drove Barrett home from jail.
–
SPORTS BEYOND THE FRONT PAGE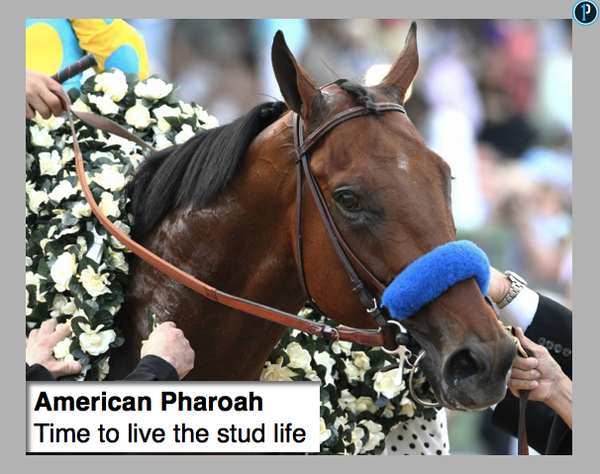 Legendary horse American Pharoah goes out on top: After winning the first Triple Crown in 37 years, American Pharoah capped a legendary career on Saturday by winning the Breeders Cup Classic in Lexington. American Pharoah has earned 8.5MM on the track and will now fetch up to 200K per foal as a stud horse.
New Zealand captures 2nd-consecutive Rugby World Cup: The 'All Blacks' dominated Australia 34-17 and are regarded as one of the best teams of all-time.
ONE-HIT WONDERS
RIP to Grantland
On Friday afternoon, ESPN shut down Grantland.com. The timing was a surprise but the
move seemed inevitable
; the site had been losing writers and momentum since Grantland Editor-in-Chief Bill Simmons departed ESPN. Grantland was home to an intelligent brand of sports journalism and had a devoted following, but lacked scale. Grantland averaged 5-6MM monthly visitors, while Matthew Berry's weekly Fantasy Football columns on ESPN.com routinely reach 7MM or more.
American soccer viewership is way up
Some ski resorts using drones as selling point
We reported that the majority of North American ski resorts are banning unauthorized drones. In contrast, resorts in at least six states will
utilize drones to sell customized footage
of you shredding. Aerial shots will cost 100-200 for three runs depending on the resort.
---
PRIMER NUGGET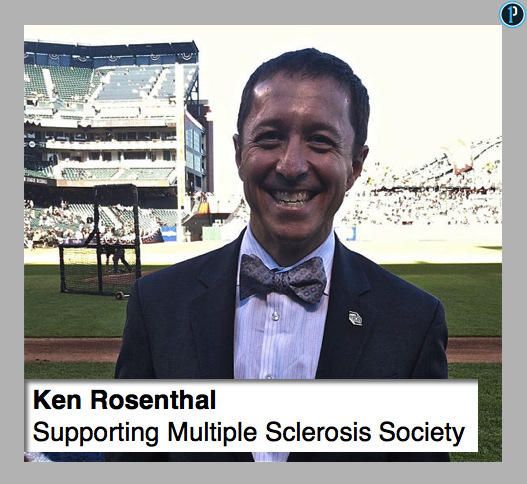 Fox reporter rocks bow ties for a cause
When Ken Rosenthal wears a bow tie on the air, as he did throughout the World Series, it's for more than a style statement. Rosenthal is an ambassador for
BowTie Cause
, a company that sells snazzy bow ties and donates a percentage of the sales to charity. Now that's a good look.