Are you ready for some football? How nice it will be to move from focusing on deflated balls and court rooms to actual, live NFL action.
In addition to boatloads of Daily Fantasy commercials, here's what you should be Primed and ready for this NFL season:
–
The Overview
---
 1. Who will win Super Bowl 50?
Fun fact – the NFL is temporarily ditching the Roman Numerals its used for the last 40 years and calling this Super Bowl 50.  Super Bowl LI will be back next season.
The contenders to play in Super Bowl 50 should look familiar, and it wouldn't shock us if at least one of last year's Super Bowl teams (Patriots and Seahawks) return to the game's biggest stage. Let the race to San Francisco begin…
(Source: Sportsbook)
AFC
New England Patriots: 7.5 to 1
Indianapolis Colts: 9 to 1
Denver Broncos: 15 to 1
NFC
Green Bay Packers: 7.5 to 1
Seattle Seahawks: 7.5 to 1 
Philadelphia Eagles: 10 to 1
---
2. What were the biggest offseason moves?
Seahawks traded for former Saints Tight End Jimmy Graham
The Super Bowl runner-ups added Graham in exchange for Center Max Unger and a 1st round draft pick, both of which are precious commodities. QB Russell Wilson is thrilled to add a pass-catching weapon, and Graham should excel in the red zone. From a fantasy perspective, however, moving to Seattle won't help Graham's value as they pass less than New Orleans and tend to run with RB Marshawn Lynch aka Beast Mode when close to the goal line.
The Bills hired new coach Rex Ryan and added key weapons on offense
Former Jets coach and media magnate Rex Ryan didn't go far. He moved cross-state and stayed in the same division in the AFC East.  Rex is known for talented defenses (Buffalo is a good fantasy D option), but they've also added key pieces on offense:  RB LeSean McCoy (Eagles) and WR Percy Harvin (Jets).
Quarterback is a question mark, however. They're currently starting Tyrod Taylor, and if you've never heard of him, well, it could be because he's thrown for 199 total yards in 4 seasons. So, about that defense..
---
3. Is Eagles leading man Chip Kelley crazy or genius? Or both?

Since Chip Kelley left the NCAA's Oregon Ducks for Philadelphia, the question has always been: how will his uptempo style translate to the NFL?  So far, his time in Philly has been a rollercoaster. The team has performed well, but Kelly's "my way or the highway" approach that led to collegiate domination has rubbed some professional players the wrong way.
This summer, Kelly got full control of player personnel in addition to his coaching duties. But will it work?  Almost every star the Eagles had before Kelly arrived has been jettisoned so he can bring in "his guys."  This offseason was a merry-go-round:
In: QB Sam Bradford, RB DeMarco Murray; LB Kiko Alonso (who played for Kelly at Oregon)
Out: QB Nick Foles, RB LeSean McCoy, WR Jeremy Maclin, and four other veteran starters.
This season will go a long way toward proving whether Kelly's method can work in the NFL.  He just cut Tim Tebow after a preseason stint with the Eagles, so Divine intervention is no longer on his side.. there's no one to credit or blame for success but Kelly, which seems to be exactly how he wants it.
–

Players to know
---
 4. Are Andrew Luck and Russell Wilson the new Manning and Brady?
These two young quarterbacks appear poised to become the next great duo of QBs. Can Luck nab his first Super Bowl, or can Wilson continue his winning ways by adding a 2nd?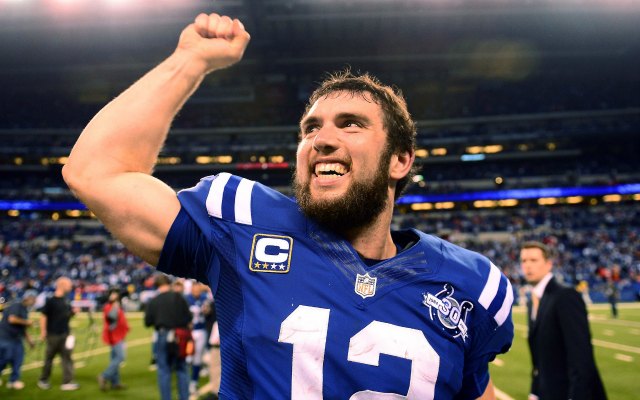 Andrew Luck – the bearded one from Stanford came to Indianapolis as the highly anticipated heir to Peyton Manning. He hasn't disappointed. Luck is elite in his own right, and set the NFL record for passing yards in his first 3 seasons. His flaw: he may be the worst trash talker in the NFL.
Russell Wilson – once an under-sized 3rd round draft pick, Wilson is now the 2nd-highest paid QB in the NFL behind only Aaron Rodgers. He has one ring already, but fell short in the Super Bowl last year to the Patriots. Wilson is also squeaky-clean to the point of being a bit of an eye-roller.. but because hating isn't our game, we'll let Deadspin do the hating.
---
5. Speaking of Manning and Brady, do the NFL's aging arms have enough for another title?
Peyton Manning, Tom Brady and Drew Brees have a lot of things in common:
+Super Bowl title (to be fair, Tom has 4, Peyton and Drew have 1)
+Top-5 all-time in passing yards and touchdowns (Peyton>Brees>Brady in each category)
+…over 35 years old
At 39, this is likely Manning's last season. Brady and Brees may have a few more, but the clock is ticking. Can they hoist the Lombardi trophy another time?
---
6. How legit are the rookie QBs Jameis Winston and Marcus Mariota?
This year's NFL draft saw quarterbacks drafted 1st and 2nd overall for the third time since 1998.  Small sample size, but history shows they probably won't both be studs ('98 was Peyton Manning and Ryan Leaf, '99 was Tim Couch and Donovan McNabb, and '12 was Andrew Luck and Robert Griffin III).  It'll be fun to watch it play out for these guys.
Jameis Winston: The #1 pick from Florida State takes over a Tampa Bay Buccaneers offense that has a ton of talent at wideout (Mike Evans, Vincent Jackson) but major questions around the offensive line's ability to keep him on his feet. Those questions pale in comparison to the ones surrounding Winston's ability to stay out of trouble off the field. His critics will be watching his poise in the pocket and around Tampa Bay.
Marcus Mariota: What the #2 pick from Oregon lacks in off-the-field controversy he makes up for in poise and work ethic. He's out to prove critics wrong who say he's just a product of the high-powered Oregon Ducks system and lacks the arm strength to be an NFL QB.  The Tennessee Titans won't make it easy for Mariota – weapons are few and far between on offense and they appear to be years away from contending in the AFC.
---
7. Who are this year's breakout candidates?
Who's the next big thing we didn't see coming? Last year gave us the emergence of WR Odell Beckham Jr. and major breakouts from Denver Broncos RB CJ Anderson and Baltimore Ravens RB Justin Forsett. Here are a few candidates we have our eyes on to emerge as stars in 2015:
From good to great:
Brandin Cooks, WR – New Orleans Saints: The 2014 first-round pick out of Oregon State looks like the new favorite target for Drew Brees. His blazing speed should play well in the Saints offense and he looks poised to emerge as a star this season.
Under the radar: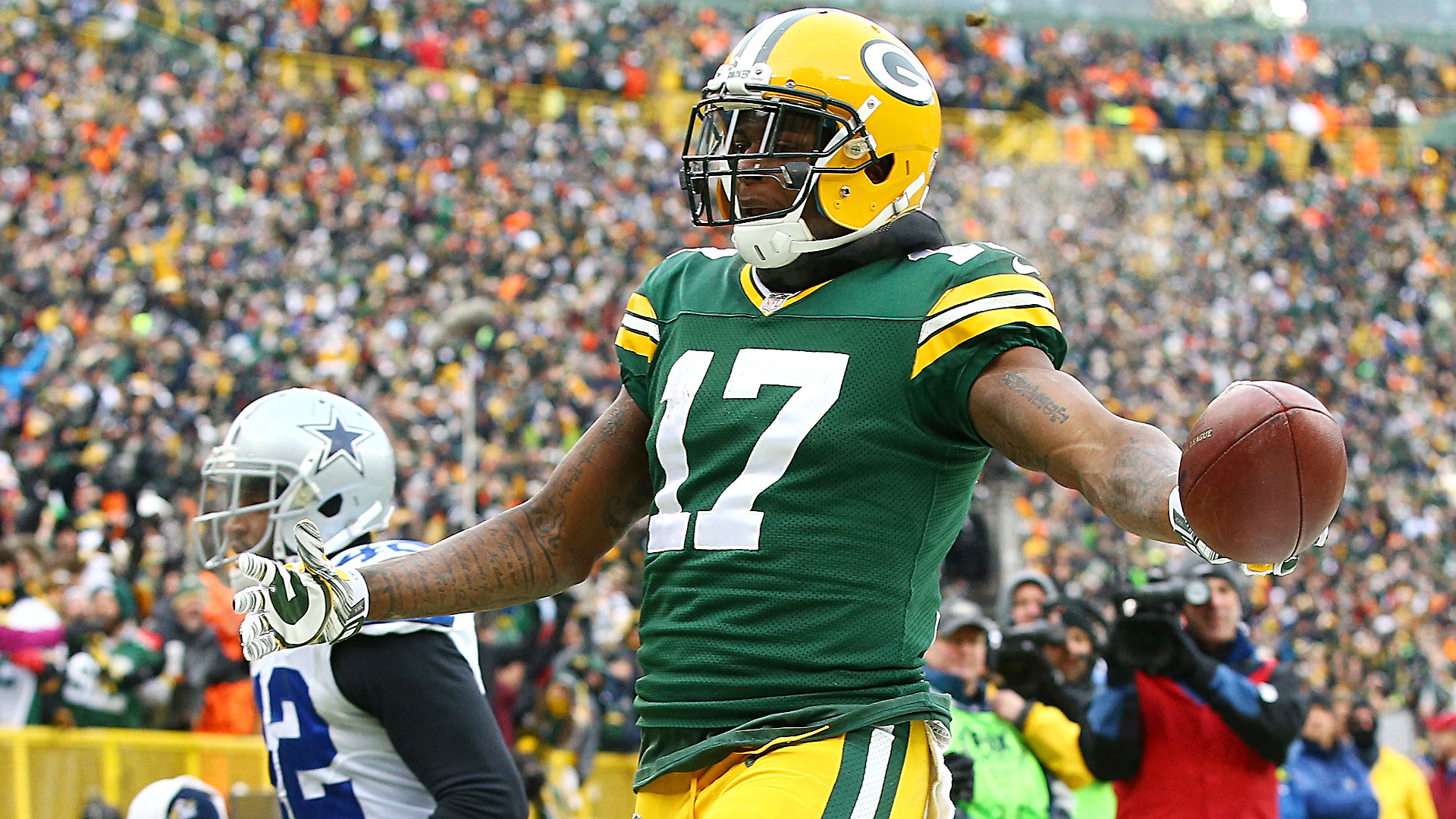 Davante Adams, WR – Green Bay Packers: Aaron Rodgers is going to put up numbers and with #1 option Jordy Nelson out for the season (torn ACL), Adams will help Randall Cobb pick up the slack.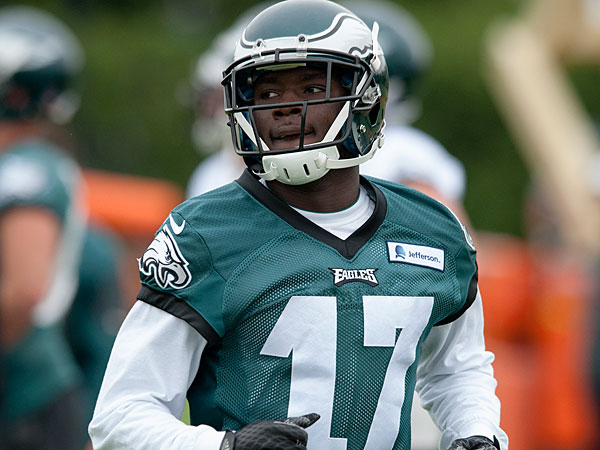 Nelson Agholor, WR – Philadelphia Eagles: The rookie from USC (that's Southern Cal, not Carolina) couldn't have landed in a better situation. His talent is a great match for Chip Kelley's run-and-gun offense and he should get plenty of opportunities.
---
8. Just how good can a rugby player be in the NFL?
Meet Jarryd Hayne, the 27-year-old former rugby star and now San Francisco 49ers Rookie RB and Kick/Punt Returner. Hayne turned down what would have been the largest contract in Australian rugby history (4.4 million USD over 3 years) to take his chances at making the NFL and earning the 435K minimum rookie salary.
To his credit, the questions quickly turned from "can he learn football and make a team?" to "how good could this guy be?". At 6'2'' 220 lbs, he looks the part and has captured the league's attention with success in the preseason, earning him a spot on the final roster. He has flashed signs of brilliance by breaking long runs and making circus catches in the passing game, but his bread and butter will be his kick and punt returning skills.
---
We hope you enjoy the season, and sorry this preview didn't include a paragraph on Deflategate.. after all, there hasn't been enough written about it this offseason.